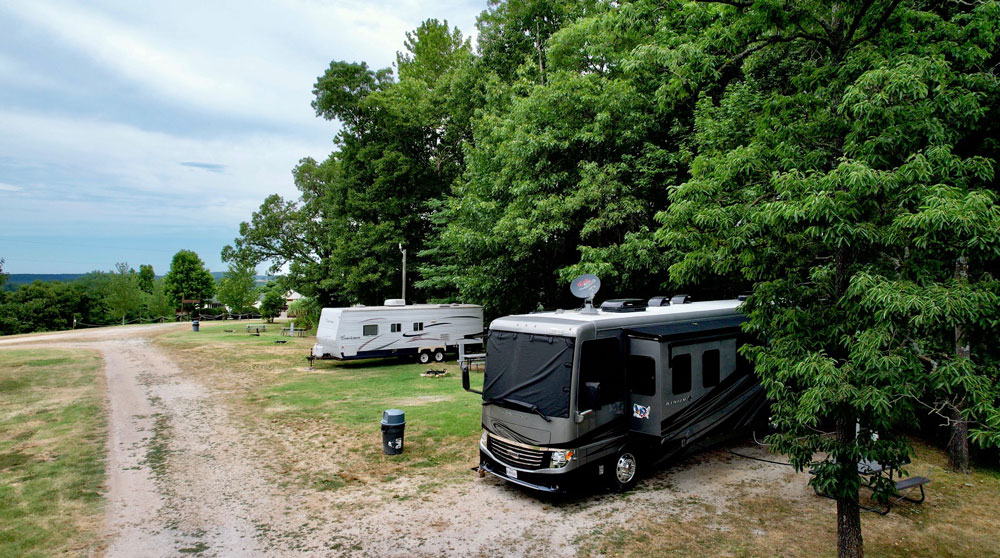 RV Spots
No tents, RVs Only! | Starting at $50 | RV Spot | Water & Electric Hookups | Closest to Tiger Habitat!
Close to Liger Habitat!
Each spot is 30'x45′ and comes equipped with 20, 30, and 50 Amp power outlets.
It also includes water and electric hook up and WIFI! RV sites are limited to a maximum of 10 guests.
Each campsite also has a small fire pit and picnic table available for camper use.
– Bringing in firewood from different locations is dangerous because tree-killing insects and diseases can lurk in or on firewood. Infestations destroy our forests, property values, and cost huge sums of money to control. We sell firewood for $5.00 a bundle.
Septic is not available at this time, but we will provide you with information for places in Eureka Springs that will allow you to dump your RV.
Tours are not included in the RV space lodging experience.
Check Availability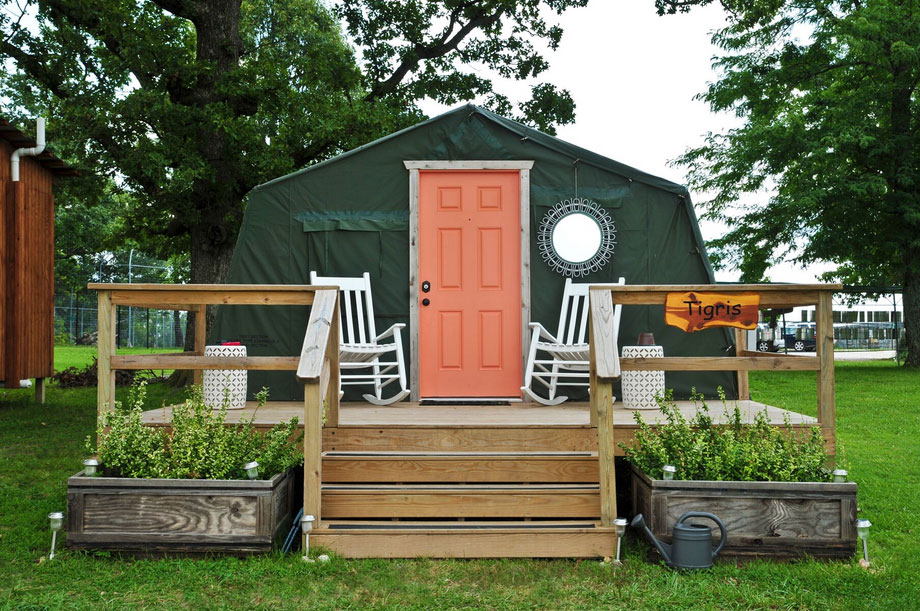 We also have glamping tents available
Our Safari Tent offers you the excitement of camping but with the luxury of real beds and electricity.